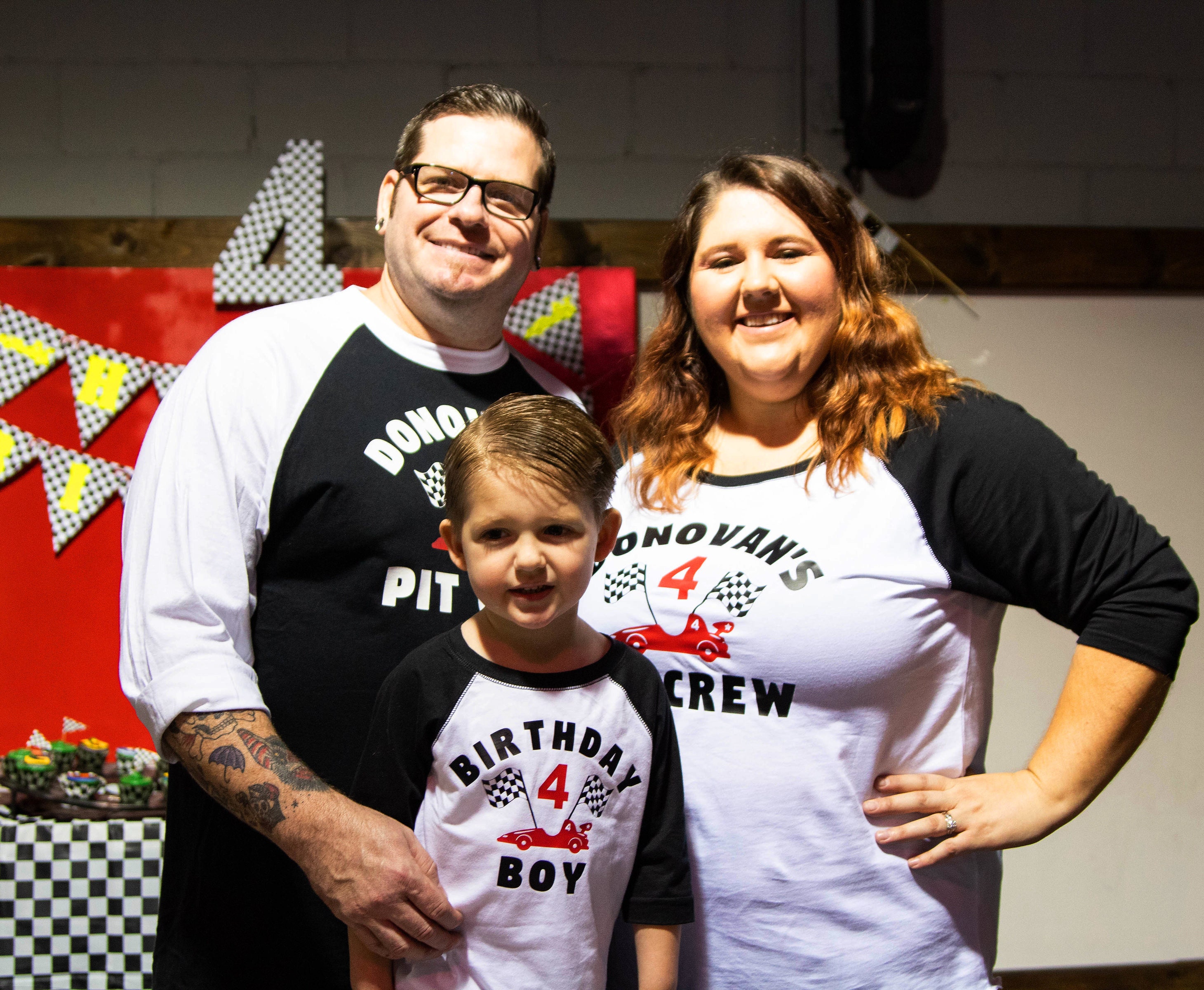 Magnolia Ann is a finalist in The American Small Business Championship sponsored by Score Mentors. We just recently went to Reno, Nevada. There we were provided with a few days of small business training and networking at the Atlantis Casino and Resort. During that training we were asked to make our "Why?" known to our fellow customers and business advocates. WHY DO WE DO WHAT WE DO AT MAGNOLIA ANN?  We learned that WE know our why, but others don't get the chance to really know why we do what we do. I am Susie Simpkins, the founder and CEO of Magnolia Ann. Pictured is me and my family. My husband Bo and son Donovan. They are the foundation of why I do what I do. I have had a few other small business ventures that didn't really work out, and I really wanted this one to stick. I wanted to create a successful business that not only I can be proud of, but that my family could be proud of as well. I started Magnolia Ann two years ago in April 2016 naming the business after my grandmother who had passed away years ago. It was created out of a need. I needed to find a shirt for me to wear for my Son's second birthday. I had a specific birthday theme in mind but during my search for the shirt, I was coming up empty handed. So in that moment, Magnolia Ann was born.  
My mission with Magnolia Ann was I wanted to create fun, customized apparel for women of all shapes and sizes; no matter their size. To create an size inclusive business for sizes Small to 4X (and hopefully larger sizes one day). The grand prize of The American Small Business Championship by the Score Mentors is a $15,000 prize awarded to 3 different small businesses later this year. IF we were to win the money, we at Magnolia Ann would like to start making our own shirts. From determining the cut and colors, shape, sleeve length, down to the types of thread used. Being in the plus size community myself, I understand how hard it is to find quality clothing items that fit our body types. Most of the T-shirts out there currently for plus size women are either too short, have a boxy look, feel like sand paper, shrink after just one wash or just don't fit at all. We want to find that perfect tee that all women can love.  
We love making tee's for the whole family too. Whether for a wedding, birthday or vacation, we love being there with you to help celebrate the special moments in your lives!!!!  
I am so grateful to receive this recognition from the Score Mentors and to be a finalist for The American Small Business Championship. Thank you to our wonderful community both locally and online for supporting us and helping us succeed. This would not have been possible without you. 
XOXO, 
Susie 
To learn more about The American Small Business Championship and to view all the Champions, you can visit https://championship.score.org/winners